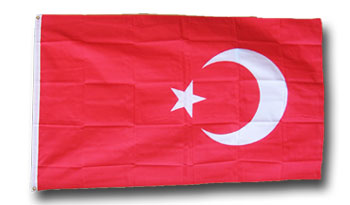 The article below was written four years ago, yet with the events in the Middle East with ISIS (or ISIL, or whatever we want to call them today), it is still relevant; in fact, probably even more so. Some would say that we should let that part of the world kill itself and not concern ourselves with it. Problem is, the concept of world submission and domination is being exported actively into our back yards. It is impossible to ignore, or be satisfied with them killing each other.
If one question may be asked, is it the intent of radical Islam to bring the rest of the world to submission, or is it more a reaction to the western world's affluence and inconsistent meddling into the affairs of the Middle East, where the majority of Islam has not really known what to expect, and now is fighting back with the ultimate aim to be left alone to its own way of life?
I'd like to say it's more the latter, but I don't have confidence that that is the case.
One observation that can be made is that the U.S. has not maintained a cogent or consistent position toward this part of the world over the last few decades. One reason for this is that we have had different Presidents, with different foreign policy positions, strategies and executions. We also have done, through the concept of capitalism and the free market, an exportation of sorts of our ways, dress, customs, etc., that traditional Islam sees as an intrusion into its way of life. I respect that point of view. To capitalism, it's all about the buck. To their culture, it's more about the way of life, and the economics be damned. I submit that Flyover Country would have no problem with that, as long as they keep it there. The issue is that they're NOT keeping it there.
And before anyone tries to say that turnabout is fair play, I say bull-shoot. In capitalism, if you don't want to buy, you don't have to. Radical Islam provides for no such choice.
I submit that we need a "doctrine", much like the Monroe Doctrine of the early 1800's, where it is stated exactly where we stand and what we'll do under certain circumstances. George Bush 43 tried that in a way (not a very complete way, but a way) by taking the position that we should attack those who are actively attacking us on their soil, rather than react to them on our soil. This made sense after 9-11, and makes sense now, but it doesn't go far enough. We need to be clearer and more comprehensive in what we'll do, based on what is being done to us and to others. The world needs to understand that there is no political wishy-washiness, no nuanced "diplomacy", no cutesy definitions of genocide, aggression, infiltration of covert operators, or cross-border operations where one Middle Eastern sovereign state which may be of Islamic background is able to coddle or protect ISIS – but not really – on the grounds that no one else can have military operations within its borders. We need to have the big brass ones to say that as long as you use any part of the world to stage destruction on others or plan such, we're gonna get you – period. I also submit that if we did have the big brass ones to be forceful and have such conviction that the world would line up with us in support – including Middle Eastern countries that know very well what we could do if crossed. The crux is that we must say it and mean it, without change. It may not be perfect, but this is not a perfect world – screw 'em.
And, don't even get me started on the Sharia Law issue. If you live in the U.S., where so many have made an issue of separation of Church and State, then you WILL live under the laws of this country having their basis in English common law, with all the trimmings. If you want Sharia Law, go back where you came from.
I by no means profess to be prescient, or a sayer of the sooth. But much of the world wants to move forward in peace. Sadly, this is not the case with radical Islamic extremism. Please read (or re-read, as the case may be), and consider. Many thanks.
THE NEW 100 YEARS' WAR
This title is no misprint – we are in the midst of a modern day 100 Years' War. The only misprint might have been that a zero was left out of the number (meaning, for those of you not following my drift, this could well be a 1000 Years' War – no kidding!). And just think, the antagonists still live on dirt floors. Some things will never change.
Islam is a different religion to digest than most of us are used to. Christianity has its different sects, but it has as its basis peace and understanding from a loving God. Is it perfect? Well, it depends on whether you're referring to its thesis and dogma, or how we mortals go about living such. I prefer to characterize it as a perfect religion, practiced imperfectly. We could elaborate, but that pretty much sums up all the perspective we need to refer to in this discussion.
Now about Islam. Not only doesn't anyone know much that is universally agreed to be definitive about it, what we can glean from it suggests none of the aspects we normally associate with the word "religion". It is not hierarchical. Not that it has to be, but whereas Christianity's sects (Eastern Orthodox, Roman Catholic, Lutheranism, the other Protestant strains, etc.) have uniformity of principles and a uniform way of delivering the message, Islam is decentralized to a dangerous (the correct use of the word) extent. A Christian strain will control how its message is practiced. Islam has Imams and Ayatollahs, each of whom is professed to be a teacher of the Qur'an, and each of whom has no higher authority to which he must answer. There are literally thousands of Imams, all of whom have their own followings and each controls his following as he wishes. Therefore, each will put his own spin on a teaching found in the Qur'an, and instruct his following to be as benign or as militant as fits his style. Often that style has a heavy philosophical or political bent, and we can never, it seems, find concurrence from one to the other.
Indeed, look at Islamic "scholars" who make the news programs. Have you ever found two who might interpret any teaching the same? The problem here is not that we are deprived of enjoyment of a comedic element in it all (oh, but that it could be so simple), but we can't begin to effectively deal with Islam as a whole because we really don't know what tenet to address and respond to. One says women can't wear anything but burquas, while the other insists women can dress in the style of the country they are in. One insists Islam is a peaceful religion, while the other says it will wage jihad on anyone or thing that is contrary to what it allows. When we read selections from it, it refers to anyone who is not a believer as an infidel, worthy of nothing short of death, and its law, called Sharia, is to be sternly practiced in every aspect of life. That is, when we read the words one by one, then review them collectively, that's what they say. But we are told differently by Islamic scholars who have their 30 seconds of fame on a cable station. Come on, guys, what is it? Who are we Pardon us in Flyover Country, but if it looks confusing, and is explained in a confusing way, then as the old saying goes, well, you know the rest.
Christianity has come to the world from someone who never lifted a finger against anyone else. He preached peace, He lived in peace, He did everything and instructed in every way to support and reinforce peace. He never even resorted to physical defense when attacked, but professed love for those who would mistreat Him. On the other hand, Islam was started by a desert warlord. Forgive me, for I mean no disrespect, but it is written that Mohammed led armies, killed untold many, and acted peacefully only when there was no one left standing who disagreed with him. Can one interpret Mohammed's life any other way? One may consider him a holy and great leader, but that is a separate issue from what he did on the way to cementing his fame. So, if the Christian perspective of peace (even if not practiced perfectly) is as we know it, we cannot easily make the segue to an Islamic definition of peace.
Regarding understanding, any Christian can point to Christ's ability to understand and how he went about getting people He met to see it His way. Islam seems (please, will someone tell me definitively it isn't so) to understand nothing but what it states in the Qur'an. If you don't believe, off with you head – no if's, and's or but's – what else do you want to talk about, that is, while you can still talk? Christianity has had its share of infighting, but it has gotten over that, and today, indeed, universally it will admonish people who take a position that is blatantly abhorrent to Christ's basic teachings. Indeed the two principal Islamic sects, Shia and Sunni, each think the other is wrong, and any Imam who wants to take out another one of the other sect can and will make a declaration of holy war and send his minions out to execute (no pun intended) his will. Help me, where is the understanding?
As regards a loving God, we are told in Christianity that although God isn't crazy about everything we do, He still comes from a position of love toward us. If we were to count every reference to Allah and his teachings in the last decade that we have seen on the boob tube, how many references would there be to a loving Allah, and how many would there be to Allah's wrath? Excuse our simplicity, but this entire perspective is foreign to Christian minds. And, there should be no apologies made for the fact that the vast, vast majority of minds in this country are indeed Christian ones (there are other religions that come from a peaceful genesis, and these are not forgotten or discounted, so please don't nitpick, just hang So, what does all this have to do with 100 years (or longer) of war? Well, this background is a necessary one to comprehend, because I submit that we are in a war that may not have a practical end, and we have been in it for at least two decades now. I wish I could say 20 down, only 80 to go, but that would be naïve. This is a pitched battle, and may be the one to end all pitched battles. Sorry for the downer – there's more to come here, so stop reading now if you're having feelings of ending it all for yourself.
As long as there are independent Imams, there will be no structure to rein in extremism or extremists in Islam. Any Imam can decide to declare jihad, holy war. And as long as the violent, inflexible and absolute tenets of the Qur'an are acted upon, there will be no peace. As long as people of Islam continue to emigrate to countries not Islamic, there will be a call to allow Sharia law and to have it supersede the laws of the particular sovereign nation. There will be no blending in, no negotiation, nothing but a demand that the world bow down to Islam, or else. This is the ultimate example of "our way, or the highway". Problem is, we are being told that we will not even be allowed to take the highway. As long as there is one radical cleric, the extremism and violence will be relentless and continuous. Can anyone rationally see any other resolution?
This is not to say that every follower of Islam is a terrorist. Far from it. Most – the vast, vast majority – willingly come in true peace, harmonize with their new surroundings, yet keep their native traditions alive and are willing to share them, as many of us native to this country share (hey, I'm second generation myself – my parents each spoke Greek before they knew English, and they were born in Flyover Country). A few years ago, when the first democratic voting took place in Afghanistan, I was having a discussion about the disruptions being caused by Islamic extremists over the whole thing. I made this point, and this illustrates how the bad apples make the whole bunch look bad, which is unfortunate and something we must protect against as we live among truly peaceful people of Islam. I said, consider that Afghanistan is 25 million people. Now get a soccer stadium, and fill it up to 100,000 with extremists and terrorists. That's four tenths of one percent! Sounds small, but it's still 100,000 wack-o's. Now have them divide up into cells of two or three and disperse among the populace, and tell them to randomly wreak as much havoc as they can before they blow themselves up. That's a lot of individual acts of violence. It will take a long time, indeed a very long time for all 100,000 of them to get to 72 virgin land. In the meantime, life is precarious for the other 24,900,000. Hardly seems fair, but that's the way it is.
Now, consider that there are a billion and a half people of Islam. Even if you reduce the terrorist numbers to far below four tenths of one percent, how long will they keep pressing for the world to submit?
World leaders, especially ours, it seems, don't get it. It doesn't take a genius, nor even someone from Flyover Country, to think to the next step. These extremists will not stop until all of them or all of us are dead. Period. World leaders act like they are a rational group of statesmen. Let's negotiate or give in to them on one or two points, they say. Well, they're not giving in to us, nor will they, so why should we extend an olive branch if they have a torch waiting for it? Look at the Israeli situation with Hamas and Hezbollah. For how many years have concessions been made to these groups, and what have they conceded? Nothing. Nor will they. When will people understand this? The Israelis do seem to understand this, however. They are derided in the world press for it and for their hard line towards these groups, but if this is understood and explained truthfully by anyone else but our wonderfully objective media, it explains the Israeli position.
If martyrdom is so exalted an action, then time means little to these people. The rest of the world looks at time and says, this war has been waged for so many years, so there must be a way to end it. No, there isn't. Sad to say, 100 years or 1000 years, it all means little. Remember the knight in the forest who wanted a swordfight in the film, Monte Python and the Holy Grail? He was still wanting a fight, even though all that remained of him was his head. Well, the extremists and terrorists are making that guy seem like an amateur. In the end, whose side will time be on?