As usual, the Acton Institute is to be commended for their outstanding work. Frs. Jensen, Butler, and Jacobse give me hope that even though our bishops continue to drop the ball, we have resolute priests who actually love this country and are willing to lend their prophetic voice so that the Christian foundations can be restored.
HT: AOI
Acton University is a unique, four-day exploration of the intellectual foundations of a free society. Guided by a distinguished international faculty, Acton University is an opportunity to deepen your knowledge and integrate rigorous philosophy, Christian theology, and sound economics. At this year's event, the following Orthodox speakers were featured.
Three Orthodox speakers presented lectures: Fr. Gregory Jensen, Fr. Michael Butler and Fr. Johannes Jacobse.
Audio courtesy of Ancient Faith Radio.
Audio is available for purchase at the Acton Institute.
Listen here:
East Meets West: Consumerism and Asceticism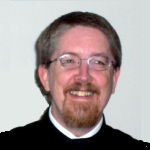 Fr. Gregory Jensen
[audio:http://audio.ancientfaith.com/specials/acton/Jensen.mp3]
Asceticism is concerned with the "inner transformation of the human person, in his being progressively conformed to Christ." Understood in this way, asceticism has a foundational role to play in any Christian response to the practical and anthropological challenges of consumerism.
Orthodoxy and Natural Law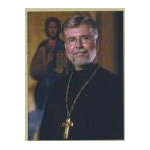 Fr. Michael Butler
[audio:http://audio.ancientfaith.com/specials/acton/ButlerTwo.mp3]
Eastern Orthodoxy is traditionally viewed as ambivalent about natural law. This lecture considers how natural law thinking might work in distinctly Orthodox ways of thinking about the relationship between faith and reason and its implications of the social order.
Orthodoxy, Church, and State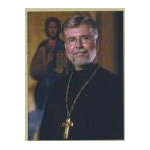 Fr. Michael Butler
[audio:http://audio.ancientfaith.com/specials/acton/ButlerOne.mp3]
For centuries, the relationship between Orthodox churches and the state with majority-Orthodox countries has been close. This lecture explains the historical and theological background to this relationship, and how it has changed in the modern world.
Why Aleksandr Solzhenitsyn Matters
Fr. Johannes L. Jacobse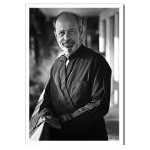 [audio:http://audio.ancientfaith.com/specials/acton/Jacobse.mp3]
Aleksandr Solzhenitsyn, the courageous Russian writer, contributed indispensably to bringing down the Soviet Union. Conventional Western opinion sees his story, too, as ending then. But the conflict of good against evil and truth against lies runs throughout the moral universe, not just the Soviet scene. Moreover, half of his writings are not yet in English. This is the unknown Solzhenitsyn.