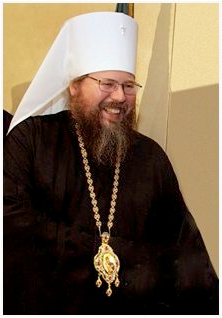 Source: Juicy Ecumenicism HT: AOI
From the Monomakhos backlog of stuff (courtesy of Fr Hans Jacobse of the American Orthodox Institute): Metropolitan Jonah recently spoke at the Institute on Religion and Democracy. His speech entitled "Secularism and Depersonalization" and its impact on society and the church.
Important words that need to be spoken to our debased consumerist culture.
You may listen to it here:
[audio:http://juicyecumenism.com/wp-content/uploads/PodCastMetropolitanJonah1.mp3]